Deli
The first design is called Deli. It focuses on moderate styling with an 80's influence. The "Belle from Denise" image sticks to the top of the page and follows underneath the page as you scroll.
Items and total in cart is easily accessible from the top bar.
The larger and smaller "Belle of the West" text in the header can be edited independently. The smaller text is intended to be a slogan or tagline but can also be removed.
The product page features social media links which can be used by customers to share artworks via Facebook, Twitter, Pinterest and Email.
-Homepage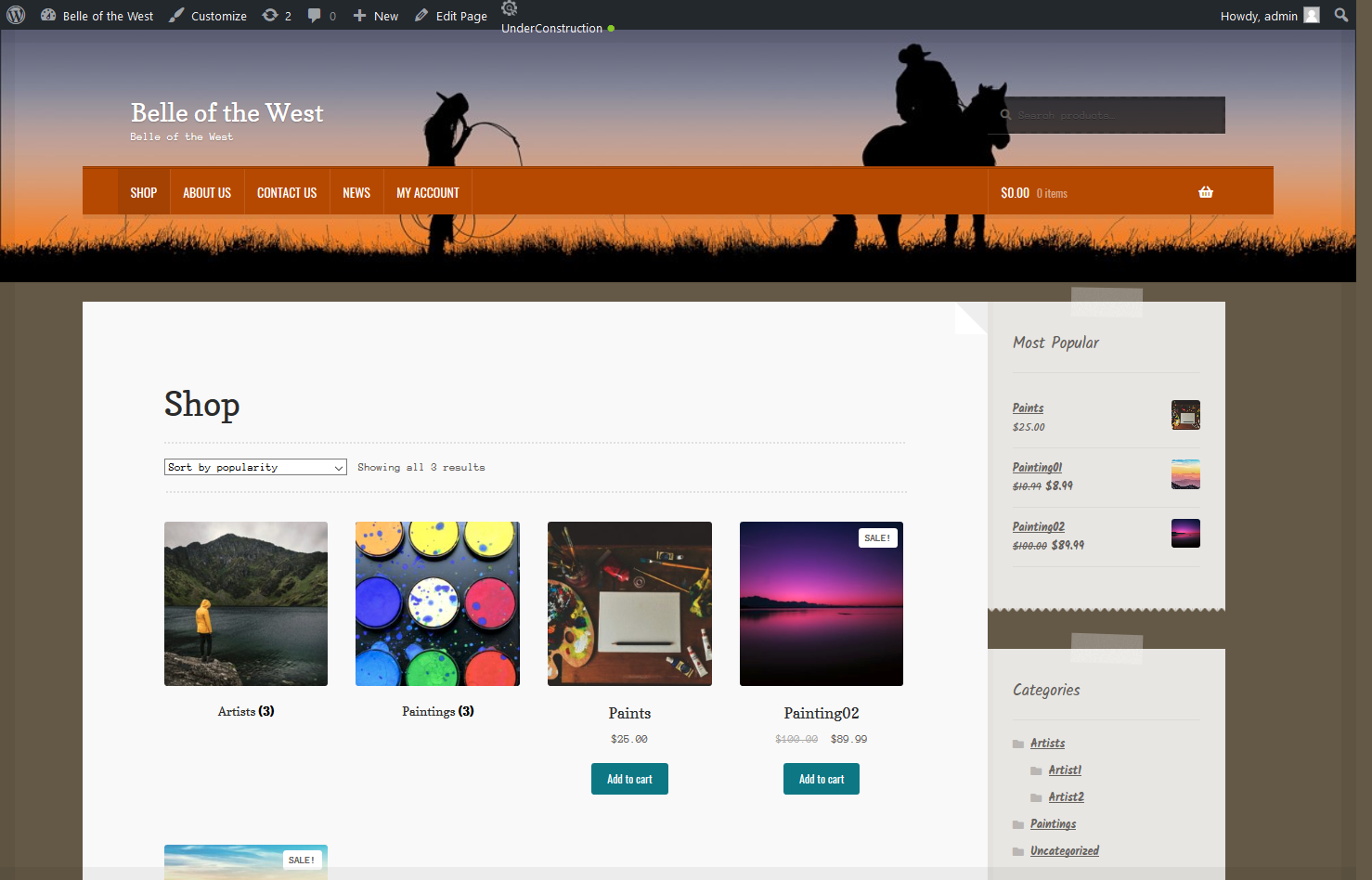 -Product page

---
Kale
The second design, Kale, focuses on being a littler simpler. Inspired by modern minimalist themes, Kale's objective is to create a super smooth user experience and focus the customer experience on the artworks.
-Homepage
-Product page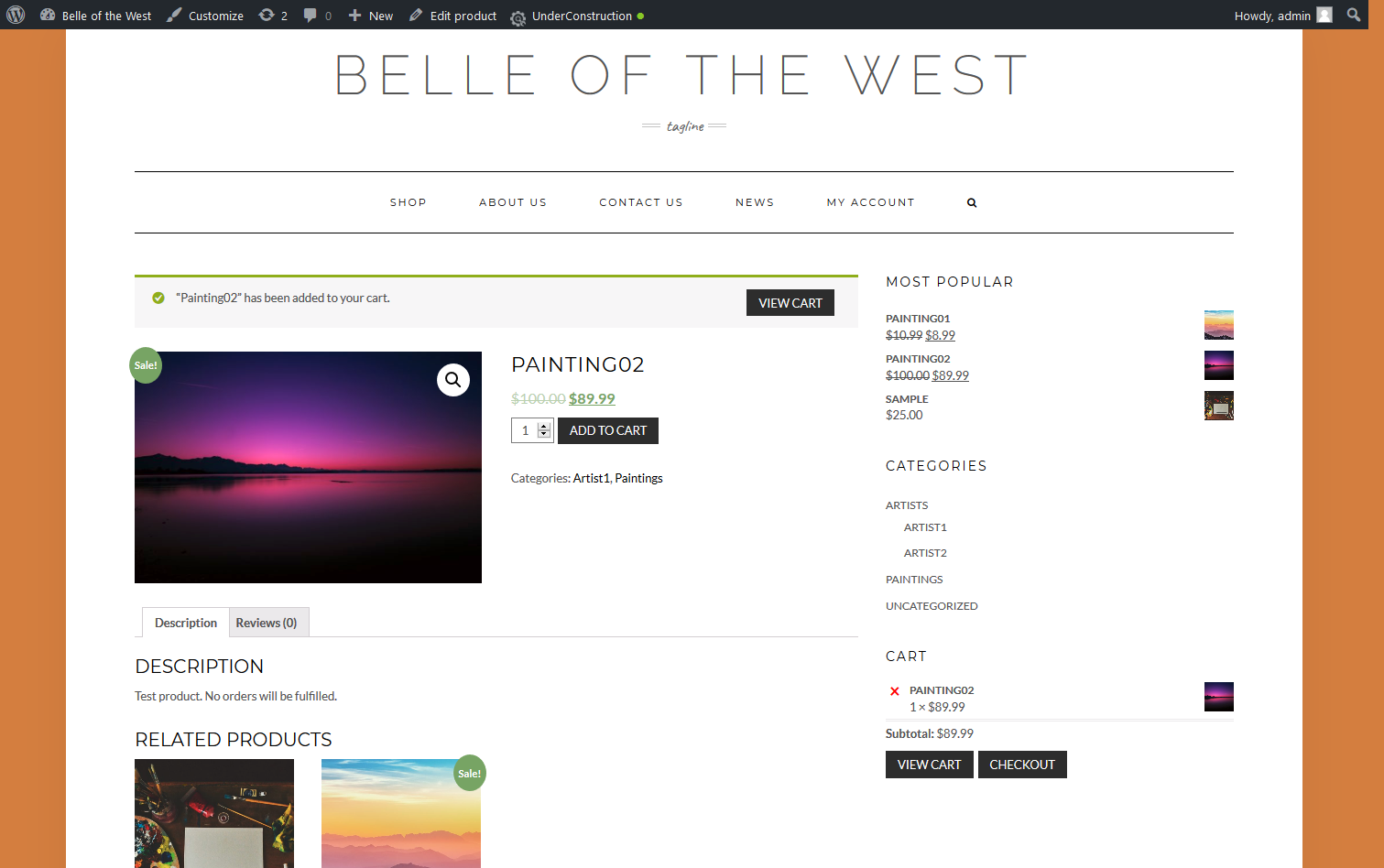 Both of these designs work off the same back-end and feature:
categories
sub-categories
categories can be put in the shop area with other products or left only in the side-bar (images above depict them in both areas)
tags
shopping cart
sales, coupons, and time-sales
customer reviews
sorting and searching